Fyrtex T Tabletop ultrasonic devices

Product features of Fyrtex T
Efficient 37 kHz ultrasonic high-performance transducers

Cleaning tank made of cavitation-resistant stainless steel

User-friendly and clearly arranged operating panel; sealed against liquid intrusion to protect the electronics

LED display for ultrasonic function

Rotary switch for easy preselection of the cleaning line

Continuous operating or short-term operation between 1 and 30 minutes

Permanent sweep function for optimized sound field distribution through frequency modulation

Dry-run protected heating
Switchable dynamic function increases the peak ultrasonic performance. This improves the effectivity of cleaning and makes it possible to remove even the most stubborn contaminants.

Temperature selectable by rotary switch; from 30°C to 80°C in increments of 5°C (for H units)

LED display for heating operation (for H units)

Detachable power cord with IEC plug

Selectable temperature threshold with alarm

Automatic safety shutdown after 8 hours of continuous operation

Automatic safety shutdown at a bath temperature of 90°C
Product description
Fyrtex T Tabletop ultrasonic devices are designed for use in production environments, workshops and servicing. Features like the permanently integrated sweep function, the switchable dynamic function or the individually settable limit temperature with LED warning indicator make the cleaning of parts in day to day work much easier. All functions and cleaning parameters like time and heating preselection and ultrasonic frequency are arranged user-friendly on the control panel on the front of the device where users can set and monitor them at a glance.
With their ultrasonic performance of 37 kHz, Fyrtex T devices are rated for continuous heavyduty operation. The tanks are made of special stainless steel, which makes them robust with a long service life. If they are used in single-shift operation, they are guaranteed for three years. To receive a quotation, contact us or click on the "Request a quote" button.
For more information, download the Fyrtex T product guide.
Product guide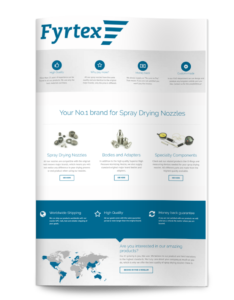 Application examples before and after cleaning