Superior High Pressure Atomizing Nozzle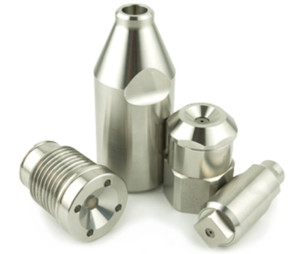 The Superior High Pressure Atomizing Nozzle is specifically designed to address concerns about fire or explosion in a spray drying system. Compared to all existing housings, this body and adapter system offers some real benefits and features.
Fire safety housing design reduces risk of fire or explosion

Significantly reduces the chance of leakage and clogging (build-up)

Flexible design housing, one unique part fits all major nozzle types

Fits any spray dryer

Special quality material (anti-seize), longer wear
Original Bodies and Adapters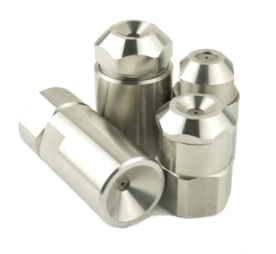 Original major brand nozzles are available in a variety of models and options for each nozzle series. For example: Check valve assembly, Cone face body, Butt weld adapter, etc. All body and adapter parts can be ordered separately in any quantity.
100% original part

Improved product quality

Material: Stainless Steel 316

Delivery mostly from stock at competitive prices