Floor-mounted ultrasonic devices
Mobile single-tank devices of 8 sizes

25/45 kHz multi-frequenz technology for cleaning stubborn contaminations and sensitive surfaces with one device

Switchable Dynamic-, Pulse- and Sweep-functions for more ultrasonic performance

Long-lasting, robust devices with tanks made of special stainless steel

Easy and clear operation, protected against spraying water

Functions of ultrasonic device
Multi-frequency at 25/45 kHz: individually settable frequencies depending on the cleaning job.
– 25 kHz for rough part cleaning and removing stubborn contaminants like lapping and polishing paste, for example.
– 45 kHz for cleaning sensitive parts and surfaces from contaminants like oils, drilling emulsions and greases. Also ideal for hard metal and glass surfaces in industrial and artisan environments as well as jewelry manufactures.

Sweep-function for optimum sound field distribution and cleaning performance in the entire ultrasonic bath.

Switchable Pulse-function increases the peak ultrasonic performance output. This uprating makes it possible to remove even the most stubborn contaminants.
Dynamic-function: The Sweep- and Pulse-functions run alternately on an automatic basis. The ultrasonic performance is temporarily increased by up to 20%. At the same time, the even ultrasonic sound field distribution in the ultrasonic bath enhances the cleaning effect.

Short heating times due to the high heating capacity with temperature regulation (30 – 80°C)

High user safety with automatic safety shutdown.

Easy to service due to quick changing of the generator and operator control unit. This means that the devices are ready for use again very quickly and are highly available for users.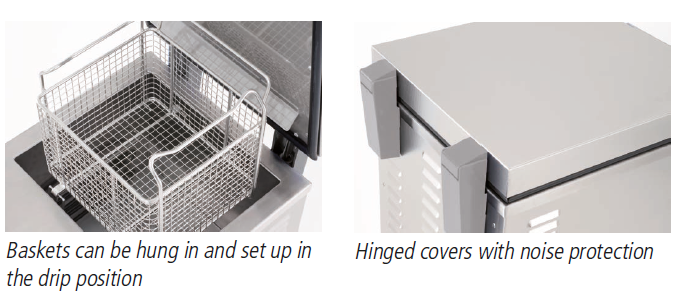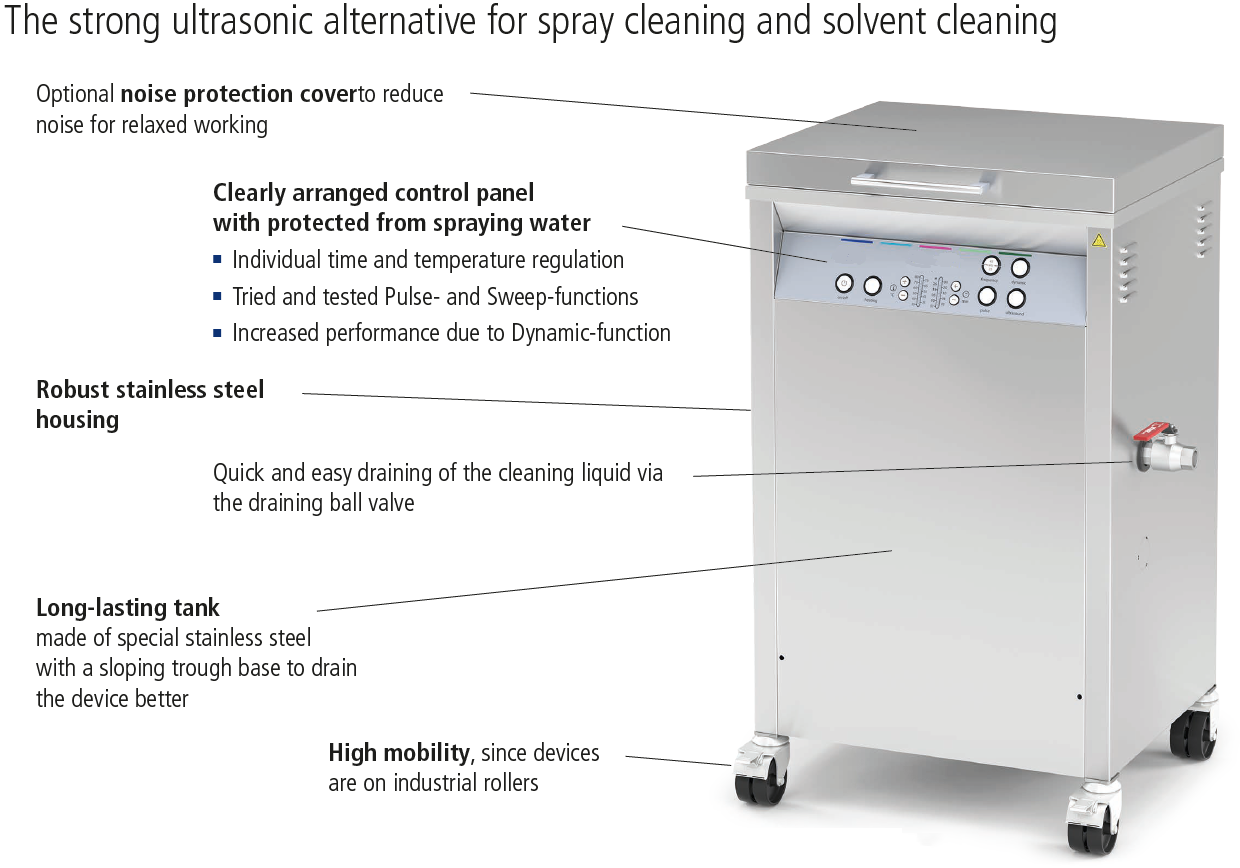 Suitable Cleaning Chemistry
For perfect cleaning results
Depending on the cleaning job, Raca International has just the right cleaning chemicals. From alkaline to acidic, all of our cleaning concentrates have been tested.