Superior High Pressure Atomizing Nozzle
Fire safety housing design reduces risk of fire or explosion

Significantly reduces the chance of leakage and clogging (build-up)

Flexible design housing, one unique part fits all major nozzle types

Special quality material (anti-seize), longer wear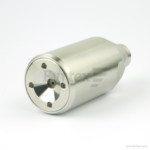 Fyrtex 3 Nozzle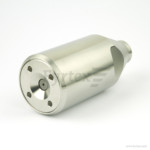 Fyrtex 5 Nozzle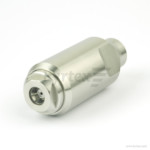 Fyrtex Mini Nozzle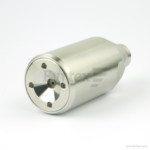 Fyrtex TD Nozzle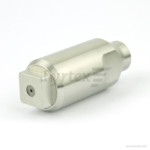 Fyrtex SK Nozzle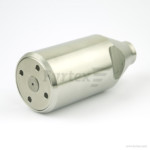 Fyrtex SB Nozzle
Product description
We supply a specially designed pressure atomizing nozzle that withstands pressures up to 700 bar. The atomizing nozzle is specifically designed to address concerns about fire or explosion in a spray drying system. The housing design prevents the product from dripping into the air disperser or chamber of the dryer and thus reduces the risk of fire.
This atomizing nozzle fits any spray dryer and is suitable for all nozzle series. Compared to the existing housings, you will not notice any difference in your drying process or end product using the Superior High Pressure Atomizing Nozzle.
Features and Benefits:
Fire safety housing design, reduces risk of fire or explosion;
Significantly reduces the chance of leakage and clogging (build-up);
Flexible design housing, one unique part fits all major nozzle types;
Fits any spray dryer;
High pressure, up to 700 bar;
Easy assembly and disassembly, hand tight;
Designed in accordance with USDA sanitary guidelines;
Quality construction, special anti-seize stainless steel, longer wear;
All connections are welded, no threaded pipe connections;
Gasket material is FDA approved and resists high temperatures.
The atomizing nozzle is available in two different models:
Model 698 is suitable for Fyrtex 3, 5, TD and SB nozzle.
Model 697 is suitable for Fyrtex Mini and SK nozzle.
For more information, download the Superior High Pressure Atomizing Nozzle product guide.
Product guide